EMPA NEW ZEALAND AWARDS FOR EXCELLENCE IN COMMUNICATION 2020
The Annual EMPA Awards for Excellence in Emergency Communication have been established to recognise those who have made a significant contribution to emergency communications in New Zealand.
This year the EMPA New Zealand Awards were presented as an online event on December 16. To view the entire award announcement, please refer to the video recording below. The next awards will be held in 2022 for the period covering July 2020 to December 2021.
In-depth and balanced coverage of a topic that increases public understanding of a hazard or an emergency response.
Comprehensive and accurate reporting before or during an emergency response, contributing to public safety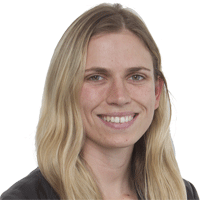 Category Winner:
Samantha Olley
Samantha Olley is a journalist for the New Zealand Herald. Her coverage of the Whakaari eruption and aftermath has increased public understanding of the emergency response as well as leading to a better preparedness for any future eruptions. 
Personal commendation:
Hokonui Radio
Luke Howden, breakfast host on NZME's Hokonui Radio (Gore's local station) had his home flooded on the first day of Southland's Feburary floods. Despite facing personal upheaval and being evacuated from his home, and then from the Hokonui studio, Luke provided almost constant coverage to Gore District residents during the flooding, evacuation, then recovery.
For emergency communication – READINESS and RESILIENCE
A project or activity that contributes to improved community preparedness and / or resilience.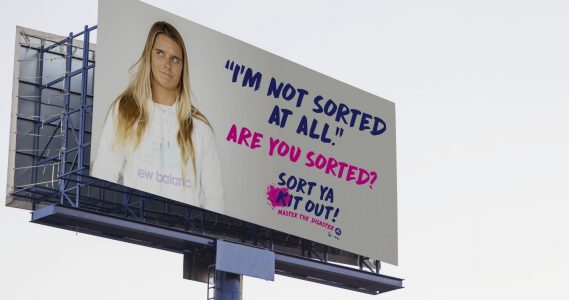 Category Winner:
New Plymouth District Council
Sort Ya Kit Out! campaign –
Preparedness survey showed less than 30% of our community had some form of survival kit
7000 flyers
2000 reusable bags
3 supermarket promo days
Approximately 50,000 impressions across all platforms
Relationships created – New World / More FM / Favour the Brave
25 survival kits won
1 major prize winner
Highly Commended:
Palmerston North City Council
Be Prepared series of videos to promote planning and preparedness among community members.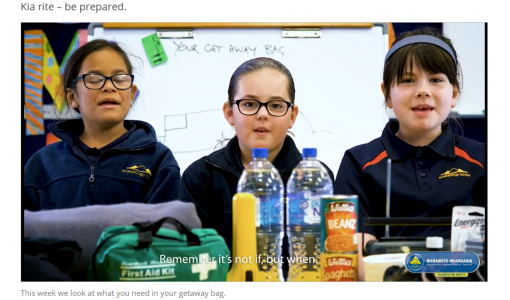 For emergency communication – RECOVERY
Supporting the recovery of a community impacted by an emergency.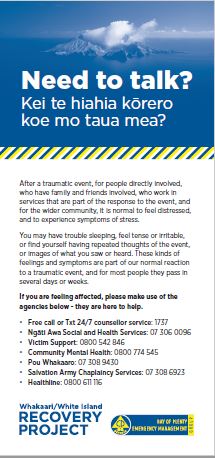 Category Winner:
Bay of Plenty CDEM 
Whakaari White Island eruption recovery. 
For published RESEARCH that advances emergency communication by
Improving community preparedness and/or resilience
Increasing the effectiveness of communication during an emergency response;
Enabling agencies to better support communities recovering from an adverse event.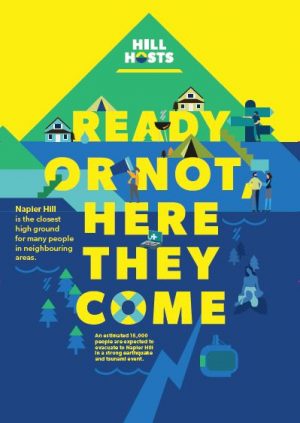 Highly commended:
Napier Hill Evacuee Study Research Team
A novel multi-stakeholder research project using community workshops and a participant led survey to understand how agencies could work with communities to plan for and support a tsunami response. 
For emergency communication – RESPONSE
Communicating effectively during an emergency response.
Category Winner:
Emergency Management Southland
Response to one of the largest floods on record in Southland leading to evacuations of three townships, significant damage to farms, roads, and other infrastructure.
The response coordinated one of New Zealand's biggest air bridge rescues on record with no lives lost. 
Highly commended:
Emergency Management Otago
Following the NZ border closure in March 2020 and the Level 4 COVID Lockdown, Emergency Management Otago built on the Queenstown Lakes District Council immediate response efforts to set up a dedicated communications effort and community network system assisting stranded and struggling foreign nationals.